By: D. Eric Bookhardt for Gambit
Arthur Roger Gallery has assembled an unusual exhibition. Three of its artists — Leonard Galmon, Amer Kobaslija and Demond Melancon — are portraitists, and artist and ex-football player Brandon Surtain paints urban scenes that function as portraits of the city. All have local roots except Kobaslija, a native of Bosnia whose current work focuses on the people of Florida.
What they have in common is a flair for local color that ultimately transcends locale. That approach is well suited to a city that forged its unique culture from the diverse origins of its inhabitants, and then transformed that culture into its most famous export.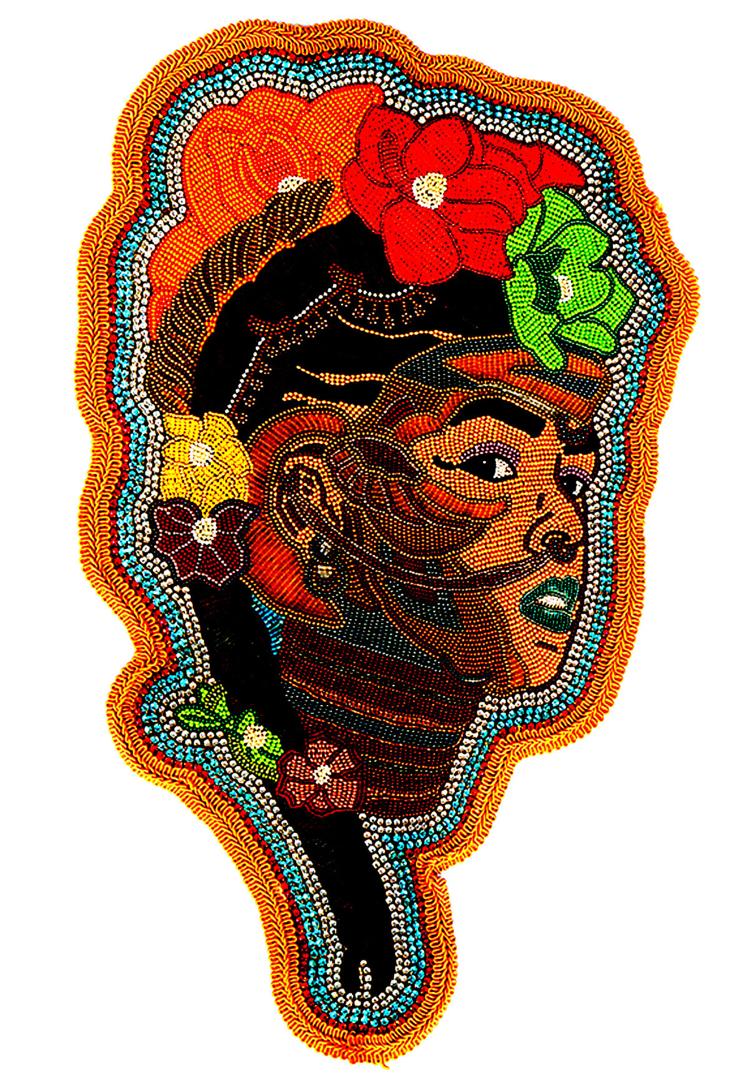 New Orleans' culture largely evolved from the ground up, and there may be no better example than the Mardi Gras Indians. The beaded canvas portraits by Melancon, big chief of the Young Seminole Hunters, celebrate local musicians from Fats Domino to Big Freedia. There also is an evocative bead portrait of ancient Egyptian queen Nefertari Meritmut (pictured), who looks like a Creole woman from Treme — illustrating how African-American artists of all stripes were inspired by ancient Egypt.
The relationship of Kobaslija and the people of Florida seems more complicated at first, as seen in his large oil on aluminum paintings. Although alligator hunters and other colorful, earthy characters are traditional Florida icons, Kobaslija's subjects often exude an unexpectedly Balkan aura.
A mounted police officer patrolling a river looks almost like he could have been sent there by longtime 20th-century Yugoslavian leader Josip Broz Tito. If that sounds odd, it helps to consider the pioneering role played by Bosnia's neighboring Croatians in developing Louisiana's seafood industry.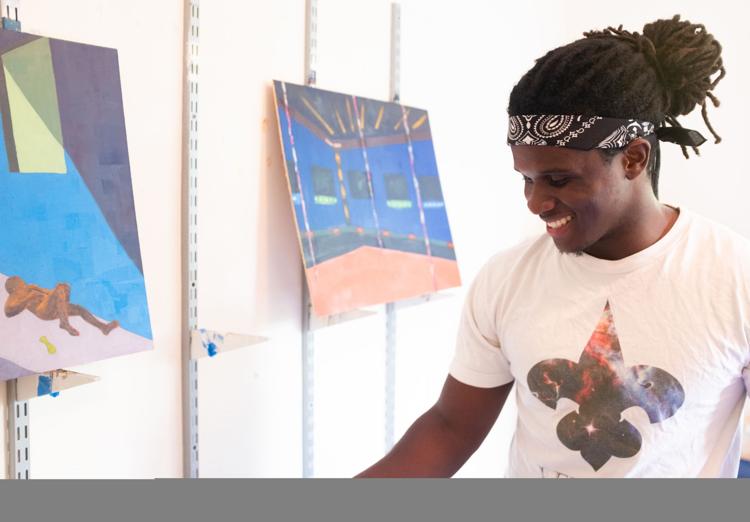 Surtain, who played defensive end at LSU, returns us to this city's sultry nocturnal soul with his evocative nightscapes, and portrait paintings by former New Orleanian, now Connecticut-based, Galmon infuse cerebral-looking subjects with the aura of warmth that he associates with his family, a clan scattered far and wide in the aftermath of Hurricane Katrina and the levee collapses.
Through Sept. 21. Arthur Roger Gallery, 432 Julia St., (504) 522-1999; www.arthurrogergallery.com.